salsanseattle
now browsing by tag
We here at Dreadful Girl Productions are really excited to have partnered up with Salsa N Seattle to provide our audience members with a unique opportunity to learn the famous Thriller dance from Michael Jackson's epic video. Lyla Dread first discovered the studio when attending one of their energetic and wildly fun Hip Hop dance classes, and has been a fan ever since. We hope to continue this relationship for more fun VIP packages in future shows!
ABOUT SALSA N SEATTLE
Salsa N' Seattle mission is to help individuals from all walks of life discover their passion for dance. They believe anybody can do it! With practice and solid instruction anybody can become the dancer they've always wanted to be. Whether your goal is to learn a few steps and have fun, lose weight, perform, or compete, their mission is to help you get there. The studio offers many genres of dance instruction, including salsa, tango, hip hop, belly dance, Bollywood,and Zumba – to name just a few! Learn more about Salsa N Seattle's public and private classes, workshops, space rental opportunities, events, and even wedding choreography on their web site at SalsaNSeattle.com.

We are excited to announce that we have partnered with Salsa N Seattle dance studio and Scare Productions to present The Thriller Experience. Now YOU can be a part of the action and show off your love for MJ by participating in the Thriller dance finale! The Thriller Experience includes a front row seat, souvenir poster and keychain, Thriller dance class, professional zombie makeup application, and the opportunity to come on stage to perform in the finale.
The Thriller dance class will be held at the Salsa N Seattle studio (1200 Stewart St) on May 16th from 3:30-5pm. Please note that if you cannot make this class you won't have any other opportunities to learn the dance, so please keep this in mind when purchasing your ticket.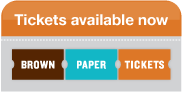 Zombie makeup provided by
Scare Productions
, producers of
Nightmare At Beaver Lake
. For more information about the Nightmare or to inquire about volunteering, go to Scare.com.
Dance class courtesy of Salsa N Seattle. For more information about Salsa N Seattle, go to
salsanseattle.com