thriller
now browsing by tag
We are excited to announce that we have partnered with Salsa N Seattle dance studio and Scare Productions to present The Thriller Experience. Now YOU can be a part of the action and show off your love for MJ by participating in the Thriller dance finale! The Thriller Experience includes a front row seat, souvenir poster and keychain, Thriller dance class, professional zombie makeup application, and the opportunity to come on stage to perform in the finale.
The Thriller dance class will be held at the Salsa N Seattle studio (1200 Stewart St) on May 16th from 3:30-5pm. Please note that if you cannot make this class you won't have any other opportunities to learn the dance, so please keep this in mind when purchasing your ticket.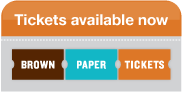 Zombie makeup provided by
Scare Productions
, producers of
Nightmare At Beaver Lake
. For more information about the Nightmare or to inquire about volunteering, go to Scare.com.
Dance class courtesy of Salsa N Seattle. For more information about Salsa N Seattle, go to
salsanseattle.com

They were horrifically hypnotic to the music of Michael Jackson in Thriller: a Burlesque Horror Story.
They went magnificently mad to the music of Prince in Let's Go Crazy.
Now, the casts of these two legendary burlesque shows combine for the ultimate pop royalty showdown! It's the King of Pop versus the Prince. Who will Seattle crown as their favorite? Don't miss your chance to cast your vote in this one night event!
Eddie Van Glam and Billy Scream will emcee this musical grudge match as a bevy of burlesque dancers showcase the best these eighties icons have to offer. Clothes will fly! Tassels will twirl! And, at the end of the night, YOU will choose which artist is Seattle's ultimate eighties pop idol.
Performing in Michael's corner:
Scarlett O'Hairdye
Faye Doe Doe
Florence Wetmore
Lady Drew Blood
Performing in Prince's corner:
Iva Handfull
Tamara the Trapeze Lady
Kutie LaBootie
Sara Dipity
 General admission tickets: $17 online, $20 at the door. See below for VIP packages.
Start the battle early by voting for your favorite artist during your online purchase!